---
---
---
Stay up to date!
Get live updates on offers and events by following and liking us.

The situation with COVID-19 is ever-changing. Learn how the Wildcat Shop is responding.
Located in the SURC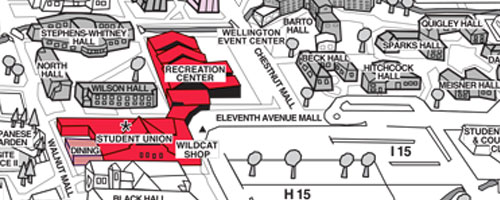 Store Hours
Wildcat Shop will be open Mar 27, 2022 and Apr 3, 2022 from 11am - 4pm,
and will be closed Mar 19, Mar 26, May 28-30, June 20, June 30, Jul 4 and all weekends starting June 18, 2022.
Monday-Friday: 8am - 5pm
Saturday: 11am - 4pm
Sunday: Closed

Please call 509-963-1311 or email [email protected] for any questions.