---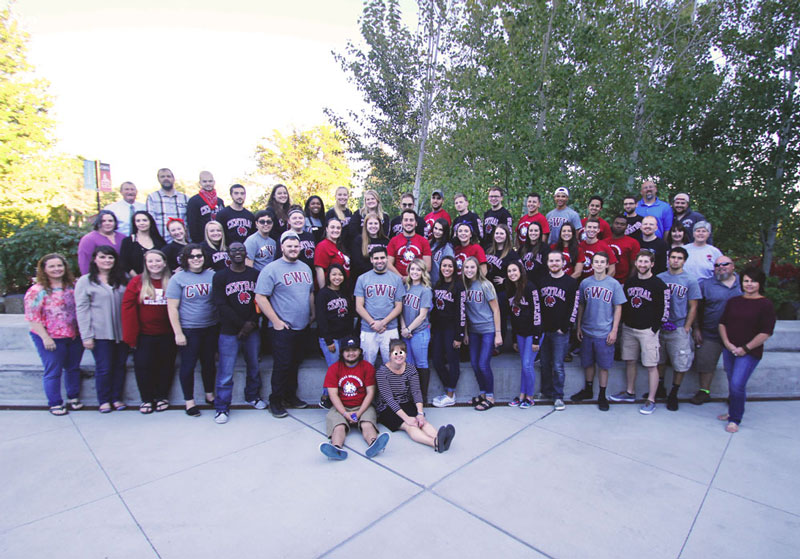 About Us
The Wildcat Shop is located in the Student Union and Recreation Center (SURC) at Central Washington University in Ellensburg, WA (Google Maps). The Wildcat Shop has everything a student would need including: textbooks, apparel, electronics, supplies, backpacks, printing services, sundries, a general book selection and an in-house custom publishing department, MadLab.
---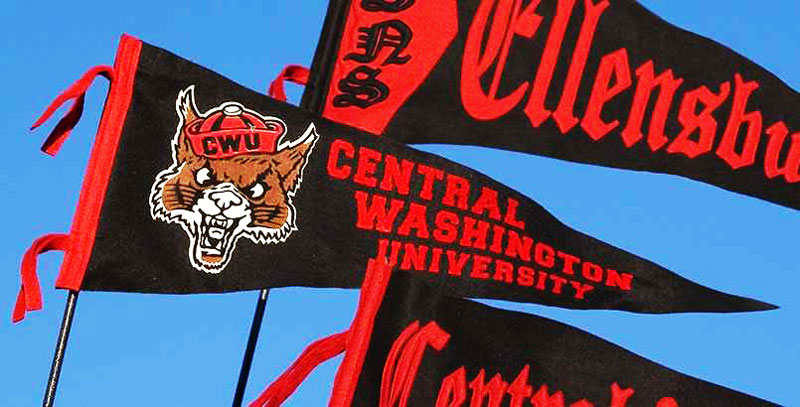 Mission Statement
The mission of Central Washington University is to prepare students for enlightened, responsible, and productive lives; to produce research, scholarship, and creative expression in the public interest; and to serve as a resource to the region and the state through effective stewardship of university resources.
The Wildcat Shop supports the mission of Central Washington University and promotes Wildcat spirit by creating a superior customer experience in an inviting setting. We are committed to offering competitive, environmentally conscious products and services that meet the academic and individual needs of our University community.
---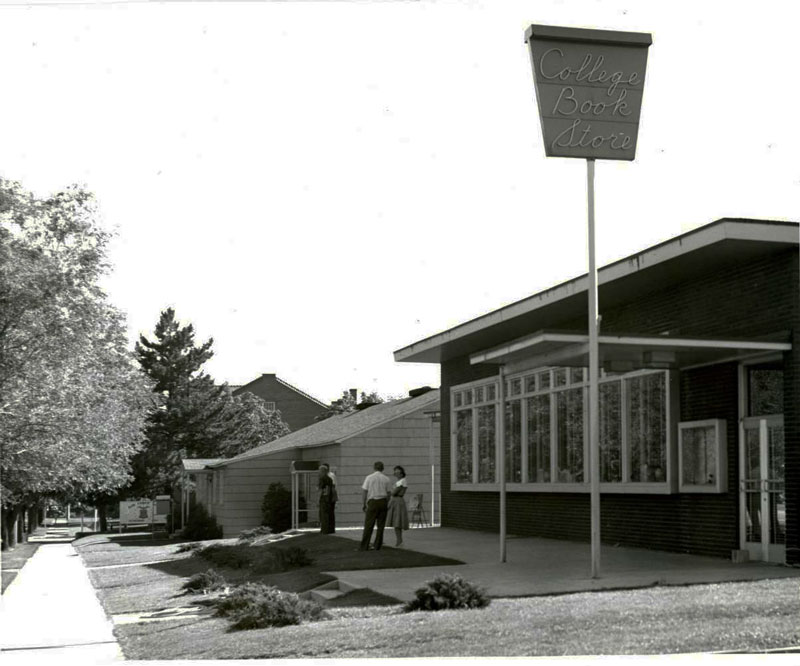 A Brief History
Prior to 1910, Washington State Normal School students were supplied textbooks without charge. During that year it was decided that students should start buying their own textbooks. A local dealer was contracted to sell textbooks. In 1916 the Associated Student Body officers established a Book Exchange Program that was heavily used and quickly expanded. It was initially located in the basement of Barge Hall but was moved to the building's main floor in 1922. In 1926 the Book Exchange was moved to the newly constructed Kamola Hall but did not perform well in its new location. The book exchange was discontinued a year later. Textbooks were sold to students by the Ellensburg Book and Stationary Company until 1936 when President Robert E. McConnell authorized the business manager to establish a bookstore in Barge Hall under the control of the Business Office. The bookstore grew rapidly and expanded its stock and services, with business growing from about $6,000 in 1936 to $78,000 in 1951.
---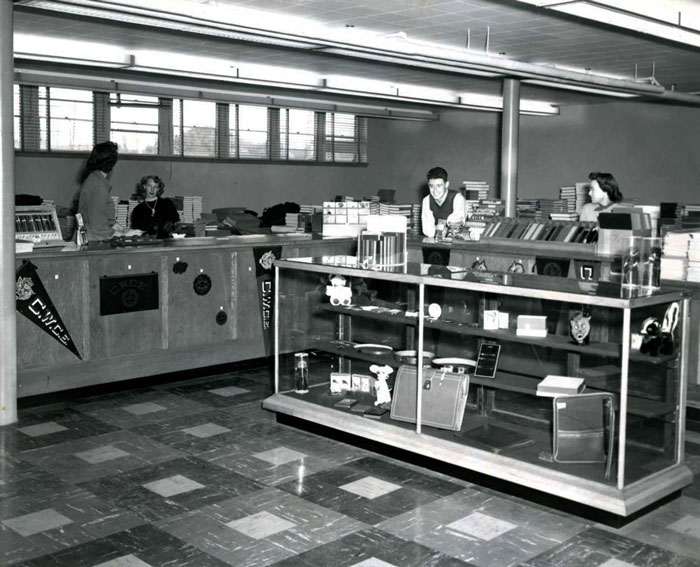 The college bookstore was moved to the new Memorial Student Union building that opened in the summer of 1951. A separate building for the Bookstore was completed in 1955 at a cost of $99,202 and was one of the Auxiliary Service buildings. A publication on the college bookstore from 1964 states, 'Your College Bookstore is Majoring in Service' and the Wildcat Shop strives to keep up that level of service to this day. In addition to providing textbooks for sale, the bookstore also provided check cashing, magazine subscriptions, film processing, postal service, money orders, and a lost and found.
---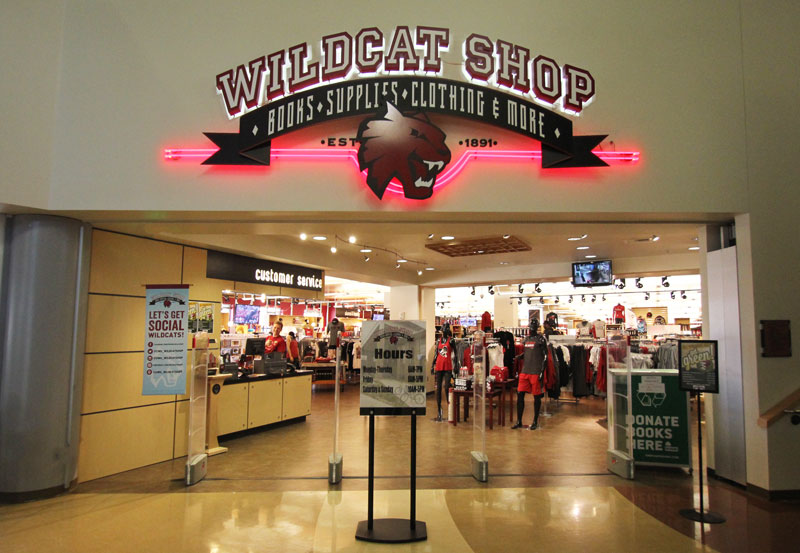 When the SURC was completed in 2005, the bookstore moved into its current location. The Wildcat Shop today still offers textbooks for students, we also offer copy shop assistance for academic success, the Wildcat Shop also provides electronics for sale, as well as selling a wide variety of CWU pride gear.
---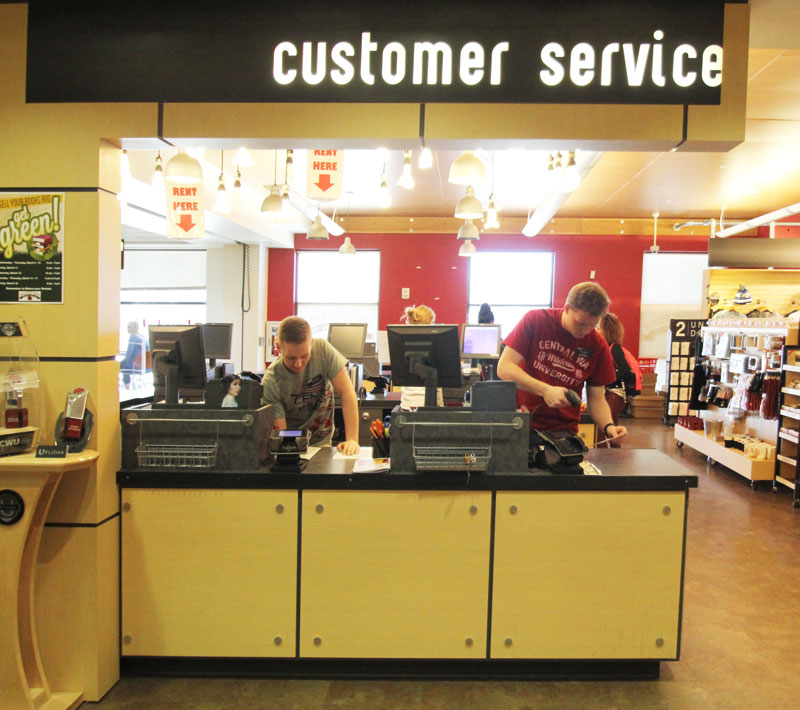 Job Opportunities
The Wildcat Shop is hiring from an ongoing pool of candidates. If you are interested in joining our team please apply at cwu.edu/student-employment.
---