MadLab
MadLab Services
MadMoney Promotion!
---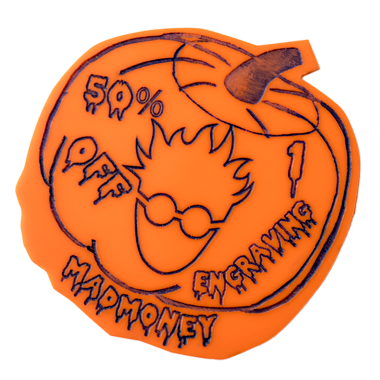 Find some MadMoney?
Bring it into the Wildcat Shop and get 50% off 1 engraving (does not include items for sale in MadLab)!

Reg Engraving Price: $15.00
MadMoney Engraving Price: $7.50
---
About MadLab:
MadLab started out as Custom Publishing in 1996 to provide affordable, legal, high-quality, academic materials for students compiled and designed by professors. We have expanded our services to further assist the faculty, staff, students, and community. We now offer such a wide variety of services, we had to change our name to "MadLab Technologies" to cover everything we do!
Services:
Copies (Black/White & Color)
Transparency Copy (Black/White & Color)
Laser Engraving
Printing
Binding
Send/Receive Faxes
Lamination (per linear foot)
Lamination (Hard Card)